Jefferson High School

Woodlawn Reunions
The annual Woodlawn Reunion was held at Beaches Restaurant in Vancouver on a sunny day in June. As usual, Ron Green, Jean Bumgardner Bispham and Judy Williams Powers did a great job of organizing this event.
There were around 25 to 30 people there, including some spouses and some members of other Woodlawn classes. This year, we welcomed four Woodlawners who attended for the first time - Elaine Rhine Tanzer, John Grotjohn, Ed Klein, and Linda Klopf Yoshida. We all had fun catching up on many, many years of our lives. Even though many of us have not seen each other for decades, our old friends are friends forever. After all, these people have known us longer than almost anyone else we know.
We are already looking forward to 2014. Most of us didn't have emough time to visit with everyone this year!
Here are a few photos of our get-together. I'm missing the identities of a couple of people, so please let me know who they are. If any of you have additional pictures, please send them to Sally at tsfouch@gmail.com and I will post them here. We look pretty darn good for a bunch of 70 year olds, don't you agree?
Sally Rosenberg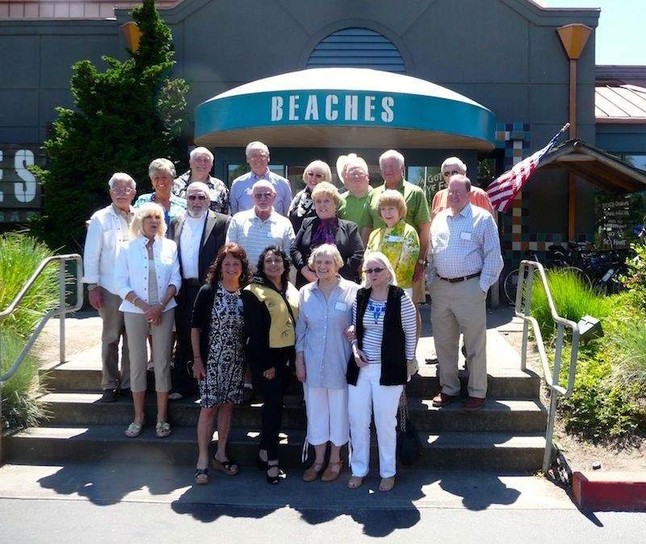 Back row: Ron Green, Jean Bumgardner, Doug Hepburn, Gene Cubbage, Elaine Rhine Tanzer, Ken Martin's hat, Alvin Bruner, Jim Gayden, ??
Middle row: Judy Williams Powers, ??, Jaye Snavely, Linda Klopf Yoshida, Sally Rosenberg Fouch, Jack Hambleton
Front row: Judy Sering, Louise Ulibarri Miller, Judy Mundy Jasenosky, Anita Petrick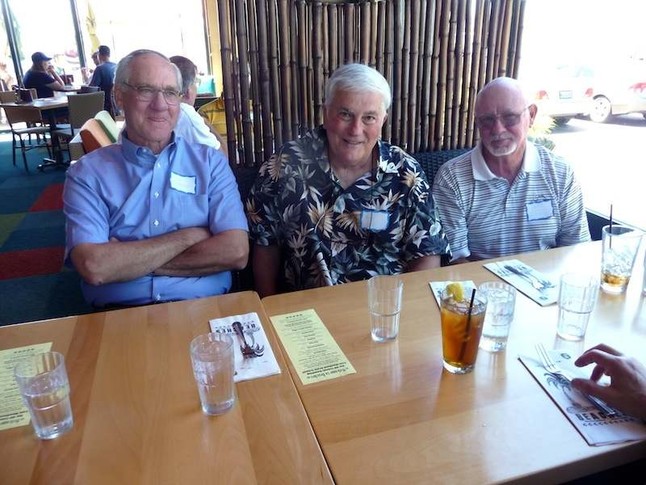 Gene Cubbage, Doug Hepburn and Jay Snavely.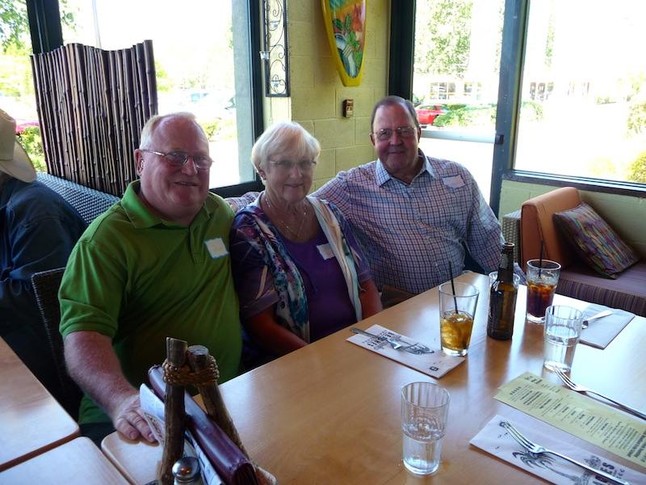 Alvin Bruner, his wife, and Jack Hambleton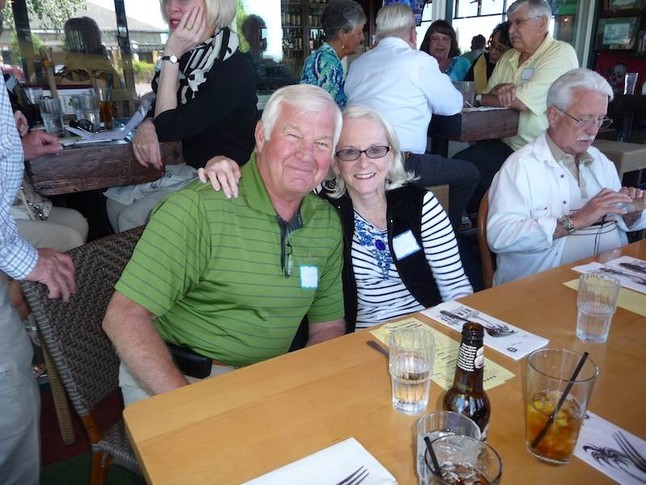 Jim Gayden, Anita Petrick, and Ron Green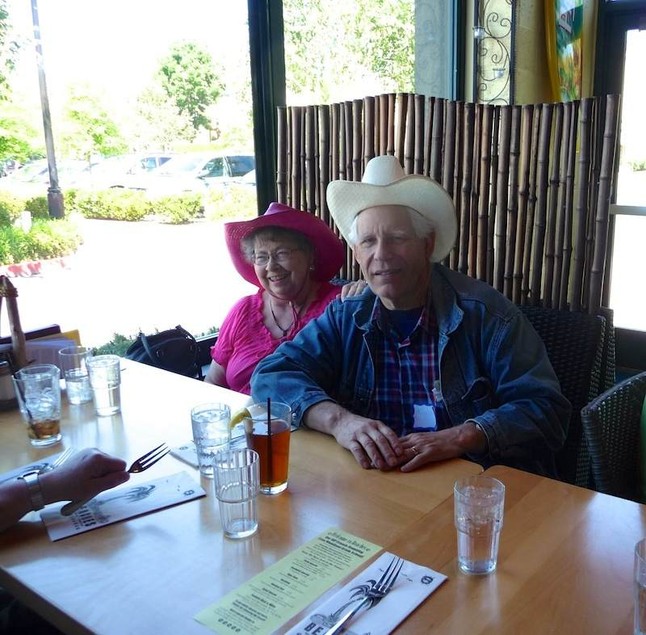 Ken Martin and his wife.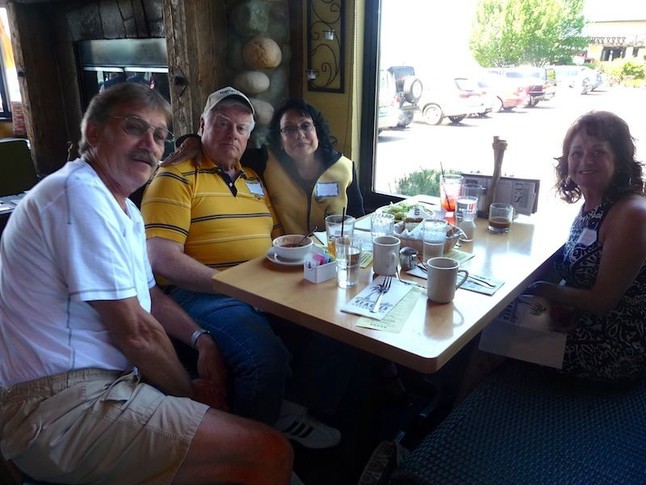 Louise Ulibarri Miller & husband and Judy Sering.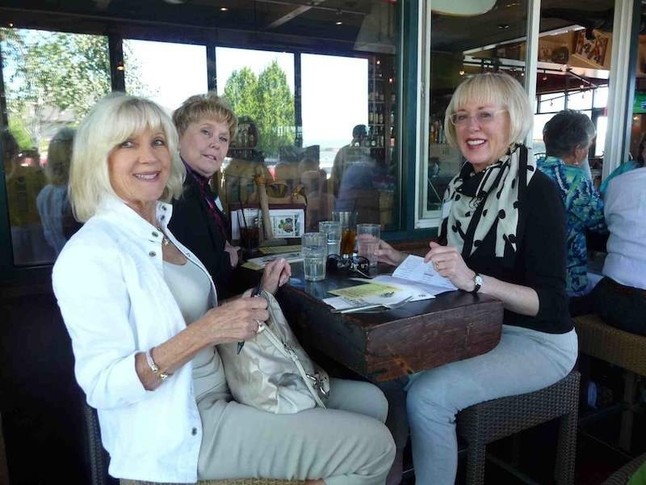 Judy Williams Powers, Linda Klopf Yoshida, and Elaine Rhine Tanzer.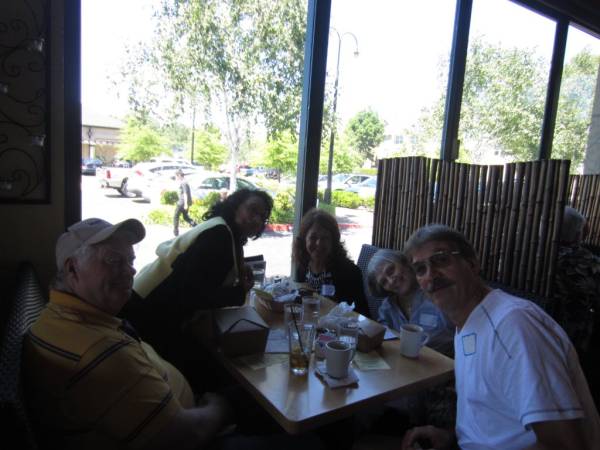 Jim Miller, Louise Ulibarri's Hubby, Louise, Judy Sering, Judy Mundy-Jasenosky and Hubby Bob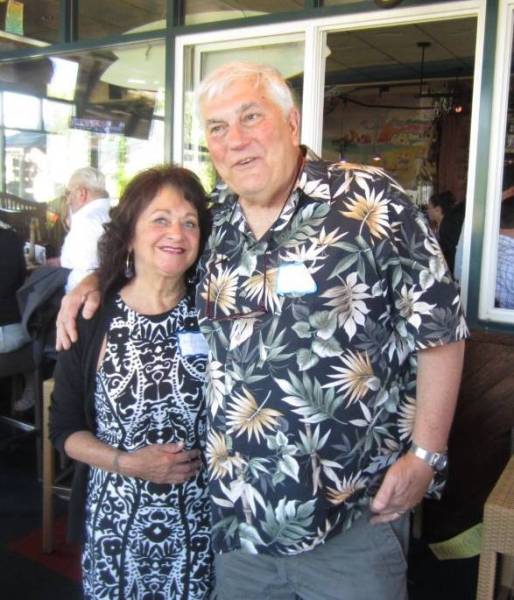 Judy Sering and Doug Hepburn
2014 Reunions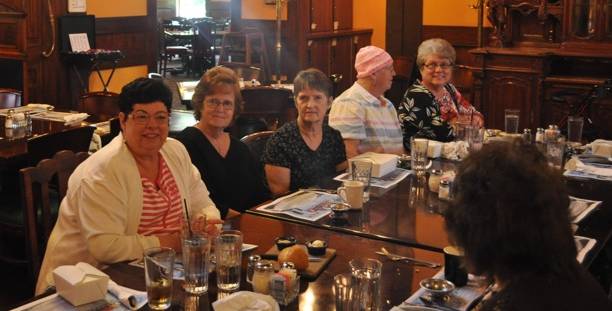 Susan Proud Joyce Bertruchi Doris Bertruchi Sandy Bain Alaina Hepburn
Sus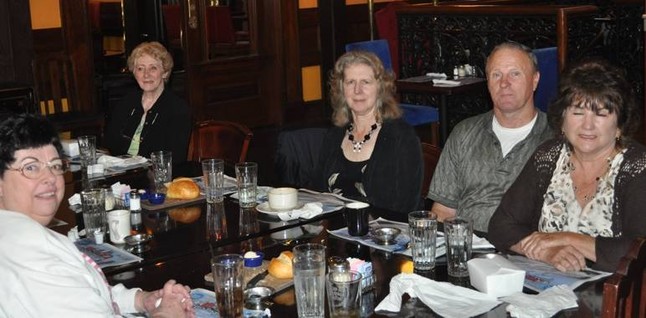 Left is Susan Proud Right front is Priscilla Jungling Call Webber Martha Portwood & Margie Barry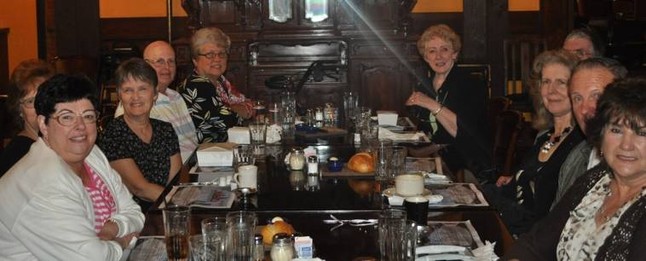 Left Side Susan Proud Joyce Bertruchi (hidden) Doris Bertruchi Sandy Bain & Alaina Hepburn
Right Side Priscilla Jungling Call Webber Martha Portwood (Martha's husband in the back ground) & Margie Barry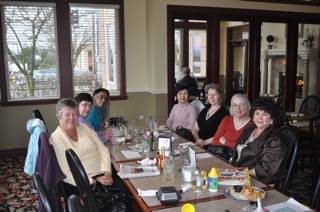 Left Side Front to back Janis Irhle Susan Proud Pat Newcomb
Right Side Front to back Priscilla Jungling Chris Tompson Martha Portwood & a guest that Martha brought