Jefferson High School

Bev's Steak House Pt. 1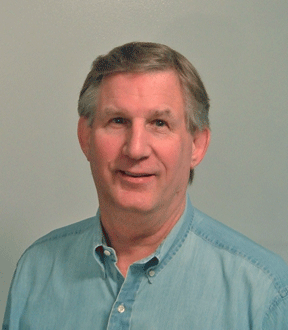 ROCKY'S ROAD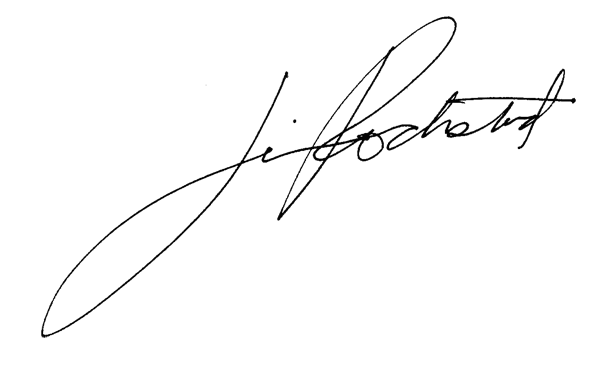 A 'rocket ship' from Eugene—The Bev's Steak House top fuel dragster Pt. 1.
1965 was just a wonderful year: A gallon of gas was a mere 31 cents; a gallon of milk was only 95 cents and, best of all, unemployment was also low! Oh, how things change. A shiny new Chevrolet Malibu Station Wagon was available at your local dealer for about $2,600. (The Chevy Wagon shows up again later in this story). We really had it well back in these old days.
The sport of drag racing had been gaining more strength for many years prior to 1965. Top Fuel dragsters were the undisputed kings of the sport—funny cars were pretty much non-existent at the time. If you wanted to make an impact within the sport a nitro-gulping, throaty supercharged Chrysler nestled into a Woody Gilmore sleek, full-bodied chassis was the answer. Race Car Engineering was located in Southern California with a complete setup that was a cutting edge approach to running with the best in the sport.
There were lots of drag races throughout the Northwest as the activity level in top fuel was at an all-time high. You could easily pick and choose where you wanted to run your fueler as there were many different drag races going on at the same time in the Northwest and up and down the west coast.
For top fuel, other than the NHRA Nationals, the pinnacle of the sport was in Bakersfield, California. The annual event in March, known as the March Meet, was the U.S. Fuel and Gas Championships. There certainly wasn't a program anywhere on the west coast that was as prestigious as the Bakersfield event or just maybe, all across the USA.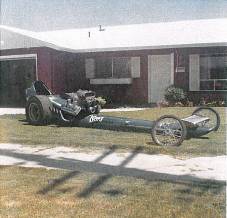 A couple of guys from Eugene, Oregon named Cordy Jensen and Bob McCabe partnered up on a first class top fuel dragster. The beautiful blue metal-flake racer had the best of everything: Race Car Engineering chassis and a big-time 392 Hemi Chrysler by Jim Albrich (motor builder extraordinaire) of Columbia Racing Engines in Portland. At CRE there was just a simple straight-forward motto: "Horsepower is our Specialty"....No question about that!
Albrich had proven himself for many years in a long list of top fuel cars, including his own notorious Northwind. The power plant for the Bev's Steak House fueler would be an exact copy of Albrichs'own successful machine…..and the Northwind had run against the best and beat them, even becoming the Number One top fuel title holder in the prestigious Drag News Top Ten, that very same year.
This whole operation was a major project for both guys as they had been involved together prior to this major stepped-up venture….never anything on this upper level of the sport.
With the tin work by Foy Martin of Springfield; the ultra-beautiful paint supplied by Fred Hoffman; Carmichel did the lettering and striping; lots of chrome and polished pieces—this fuel dragster was, no doubt, one of the prettiest anywhere. One gorgeous race car from Eugene, Oregon as Huffmans Grinding also did lots of support work for the dynamic duo........doing all their machine work on Tuesdays, as the car was getting ready for another weekend of races.
Several other sponsors were assembled to help carry the load on operating this new machine. KPIR radio gave the guys $5,000.for painting their call letters on the blue metal flake nose piece. (Big bucks back in those days). Cordy's parents (Sadie and Angie) owned Bev's Steak House in Eugene and they jumped at the chance to help in their sons' new racer. Dad Sadie is where that 1965 Chevy Malibu wagon comes in plus a credit card. (I wonder if that credit card was open-ended). Bob McCabe, being a single guy at the time, was dumping every other paycheck into the racing account...........that's called major commitment........and determination. A race car operation on this level can gobble up all the resources that are available, and then some.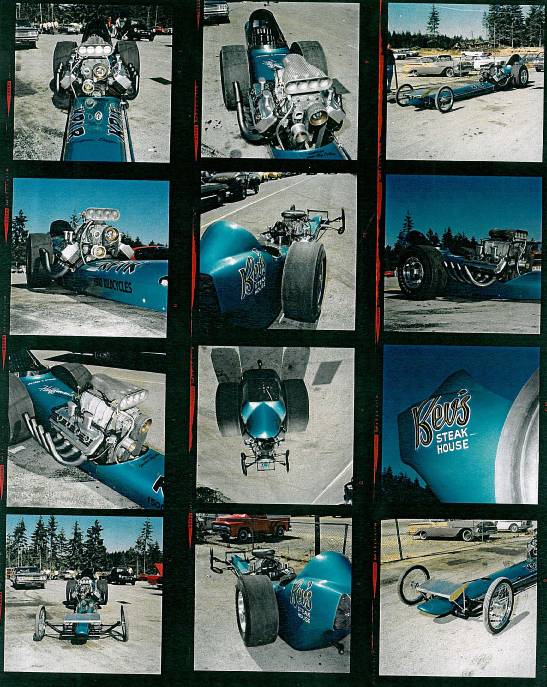 Once assembled, Cordy and Bob, with their enthusiasm in high gear and overdrive, took the blue car out on a long stretch of road just past the Eugene airport. With Cordy in the seat, a push start was needed and the monster Chrysler lit right up. The noise and the power was just flat jaw-dropping. Cordy throttled the sleek racer and lit the tires a bit—even though the lower blower pulley dug into the crown of the roadway. The echoing noise shook everything throughout the whole area and brought out an Oregon State trooper to stop by....oops. He wanted to know what in the world was going on and with a stammering voice they told the officer that "it …..it is brand new and we were just...just checking it out". He looked the whole car over, chuckled and said "Go easy", hopped into his squad car and left. Whew!
Well, the motor runs, it easily spins those M & H slicks......"there is no time to waste, let's get going to the first drag race we can find." That drag race just happened to be that massive event in Bakersfield, California.
Cordy and Bob were getting anxious to take their new "mount" to Bakersfield. First of all, they needed to figure out a strategy for this high horsepower, brand new racer. Is the best way to do this plan is to put Cordy behind the wheel or just maybe there is some other approach. How about a driver that has run lots of fuel dragsters and could give some guidance to any needs they might have for the future.
The real question was just who would that be?
Next: Rocky's Road: Bev's Steak House sleek top fuel dragster is all ready to 'fly' Pt. 2