Jefferson High School

Oh, The Cost of Hot Rodding!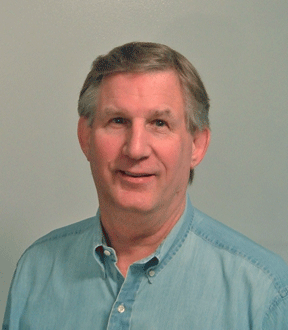 ROCKY'S ROAD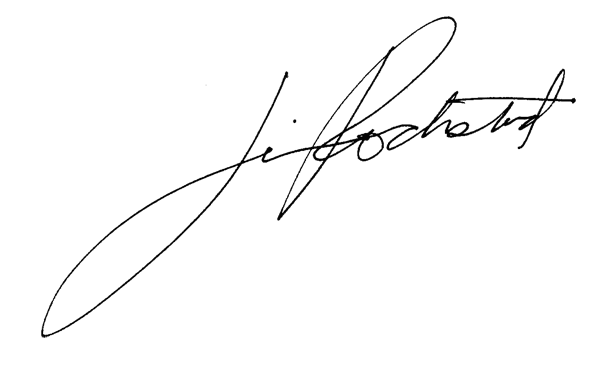 For those of you that see the cost of hot rodding these days, along with every thing else, getting extremely expensive and hard to take—you'll appreciate this following story.
I was born and raised (my early years) in North Portland. I have an older brother who is two years to my senior, Dick…..who just turned the big seventy-four. For many of our years we lived on Mississippi Avenue (what a name), in North Portland.
We both attended Jefferson High School in a scene straight from American Graffitti, the movie. It was a time, the late 50's, that hot cars and hot rodding were really big-time and plentiful everywhere. If you walked around Jefferson High School in 1959 it was street after street of modified cars—lowered customs, "sleepers" (what are those?) and tricked-out iron of all types—often times with the big motor replacements aimed at smokin' the guy along side of you at the next traffic signal or at some street race.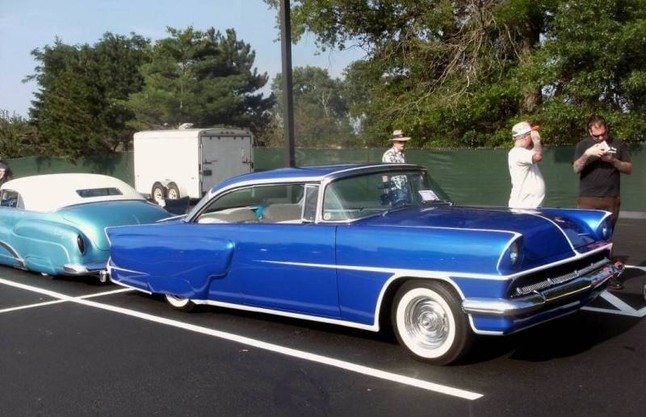 Sleepers, as they were called, were innocent looking streetable cars with monster motors in them with no outside indication of the big-time horsepower hidden within—more on that later.
Motor-whiz the late Jim Albrich lived at the end of the block, near our home, building supercharged and fuel motors by the dozens. His shop was the gathering point for local drag racers as they looked to him for their machine work and guidance in building motors. There was never a dull day at Albrich's shop as the finest hot rods in the whole area would assemble there, making for a terrific car show in itself.
That motor shop down the block was the perfect place to start and motivate a love for hot rods as the cars gathered there both day and night.
Brother Dick was all involved with mostly football and throwing the discus at Jefferson but he also had a burning desire to have a hot rod of some type. That desire still continues to this very day as he has collected a long list of cars over the years, including Camaros, Chevelles, Corvettes…all with monster motors, of course.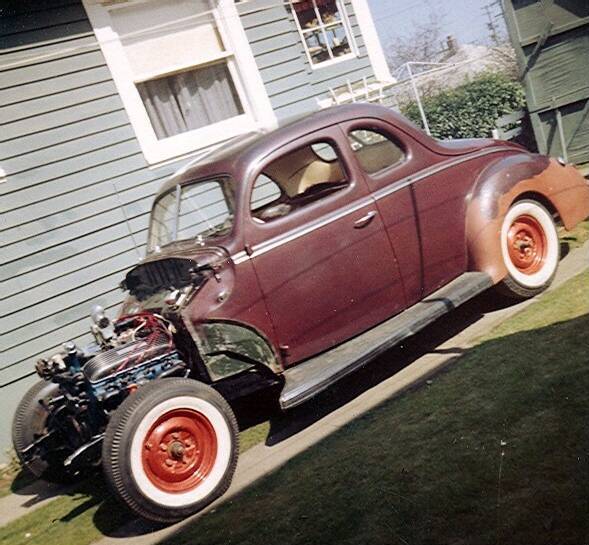 In 1959, Dick purchased a '40 Ford Deluxe coupe, sporting a '51Cadillac V-8 with 331 cubic inches, in a very incomplete state. His plan was to complete the '40, that he only paid a whopping $100. for. (Can you imagine?). There was an enormous amount of "needs" to complete the '40 so he opened his wallet and began purchasing the long list of items he would need to complete his nifty machine.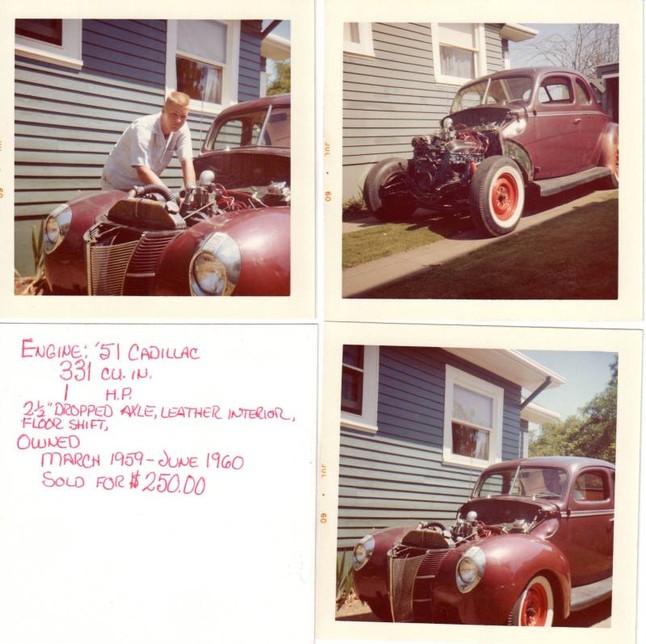 Although the list is quite lengthy, in the recently found note pad, I have listed just the major items so one and all can get a look and see what life used to be like for the average hot rodder back in 1959:
Headers $5.00; dropped axle $11.50; steering wheel $2.75; chrome generator cover $1.50; side window $.75; 8 spark plus $2.50; battery $10.95; radiator work $.65; 4 shocks
$10.00; shock mounts $.50; air cleaners $1.50; wiring $2.00; electric fuel pump; $4.50; generator $6.00; valve covers $2.00; coil $2.00; spare tire $1.00; master cylinder $7.00;
6-foot battery cable $3.50—and get this one; 3 transmissions $20.00. (The 3 "trannies" were the old floor shift-type standard Ford transmissions.) $20.00 back then could sure go a long ways.
The list goes on and on as Dick "invested" into his '40 Ford coupe attempting to get the Cadillac motor running….which, finally did happen. With the larger power the weak Ford transmission broke and so Dick thought it best to go another direction. So the '40 was ready to go to the trading block for something else.
Before you go out and throw stones at your huge investment in your shop you need to know more about the prices back in those olden days. To completely understand the rock-bottom prices back then gasoline was $.31 a gallon in 1959……instead of the current price hovering just above of $2.00, sometimes $3.00 a gallon.
Even a better picture of costs back then was the 1959 Ford Victoria Hardtop coupe which retailed for $2,476. The heavy old slug "Vicky" (3,416 lbs) from Ford Motor Company, which only sold 10,141 of them in that year. With the huge weight of the Vicky it is obvious that FoMoCo had no plans to consider racing one of those cars.