Jefferson High School

Racquetball Tournament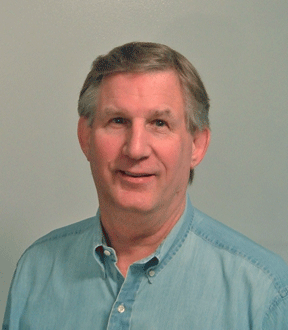 ROCKY'S ROAD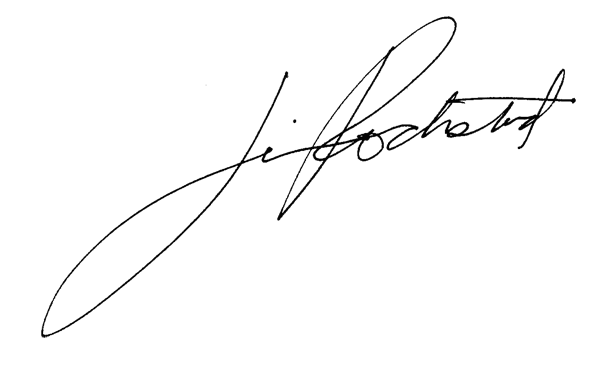 Racquetball has released stress in me for over 40 years.
When I became the Drag Racing Manager at Portland International Raceway in 1973 I could plainly see how stressful these events were. It doesn't take a genius to see one of these weekly events and immediately take note of the whole picture.
First of all, there will be several hundred extremely fast race cars. Things can happen in every pair of cars as they accelerate down the quarter mile. A long list of things can take place with guard walls on each side of the two participants and breaking traction can take place where the cars can move around in their respective lanes. Parts can often fly off the cars or an engine explosion can leave some shrapnel flying out towards the spectator grandstands.
Right away I learned that the two cars that are competing end up with a winner and a loser. The winner is excited and is jumping up and down over his or her win. The loser doesn't like anything that took place. The track is too slippery; the Manager did something to make him or her to lose or some other mountain of reasons why they didn't win.
Rainouts are as frustrating as anything in racing. You have to have a dry surface for the cars to race on and this is the Northwest. If you don't stop the race cars when it starts drizzling the track surface can become a skating rink. A huge amount of danger can take place with one or both of the cars crashing into each other or the concrete walls. A dry racing surface is paramount.
To deal with all of this stuff you just need something else to do when you are away from the race track. A place where nobody knows what you do for a living.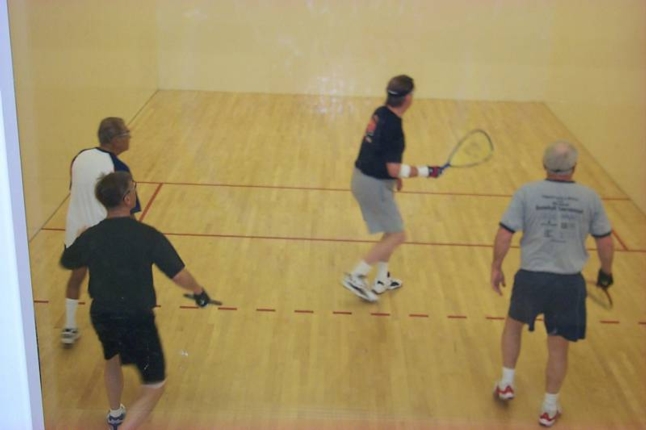 In 1974, I started playing racquetball in Vancouver. One positive part about racquetball is you have to focus only on it or you just get beat in a hurry. You cannot continue thinking about the race track or the event you will have the next day. That is what drew me to the sport. Of course, it is a good cardio sport and a few hours in the court can freshen you up to go back to the race track. Things seem a lot easier after playing racquetball so dealing with the problems is a lot easier.
Here it is over 40 years later and I'm still playing that game, three days a week for a couple of hours each time. There has been some tournaments along the way which are a lot of fun. The problem with tournaments is they generally are 3 days long.....a huge committment.
One tournament I have really always enjoyed is the Huntsman World Senior Games in St. George, Utah. It could easily be called the Olympics for the older folks. This year they had more than 10,500 athletes in 26+ different sports. Tennis, golf, baseball, soccer, pickle ball, sharp shooting, volley ball and a long list of other sports. There is athletes from all over the world competing in these activities….all of them 50+.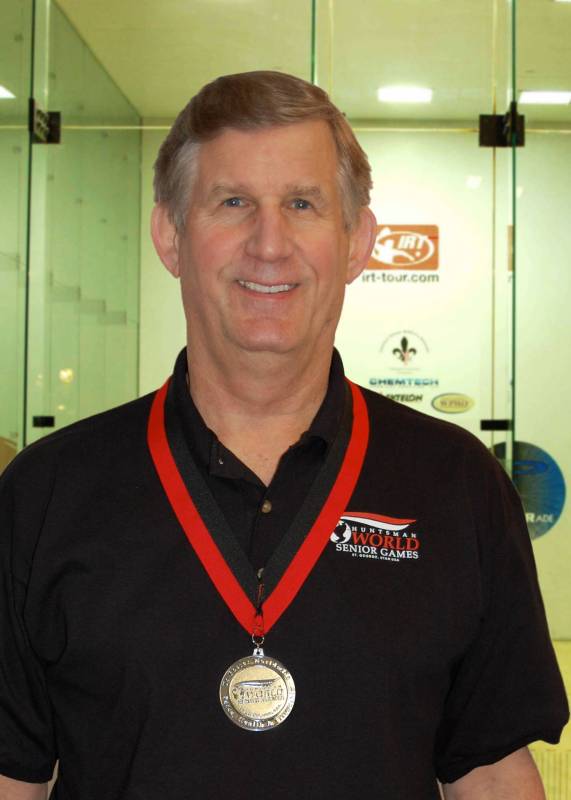 I have played in Saint George 8 different times. It's grueling to say the least. Arrive on Tuesday and then play a few games the next three days. Some days have 2 games, others have four games. If you are fortune enough you play on the last day, Saturday.....the finals. I and my team mate have reached the final day 4 different times and we have won 2 silver medals.
The groupings are arranged in ages starting in 45+ and then going all the way to 85+. Our current position is age 70-74. Usually there is 6 or 7 teams that we play against over that time schedule. Saturday receives the best 4 teams after playing in those 3 days during the week. All the games are to fifteen points, with a possible tiebreaker to eleven.
Then when you get done with the finals, Saturday morning, you drive for two hours to Las Vegas for the plane ride home. The trip and games absolutely "beat you to a pulp". It is a lot of fun but so very tiring.
Beaverton has a racquetball tournament at the Sunset Athletic Club, 13939 NW Cornell Rd. on July 6-9 2016. I and a friend are entered in the doubles 70-75 age group. I'll be staying at the Shilo Inn Suites at 9900 SW Canyon Road in Beaverton.
Let the games begin!