Jefferson High School

Pt. 2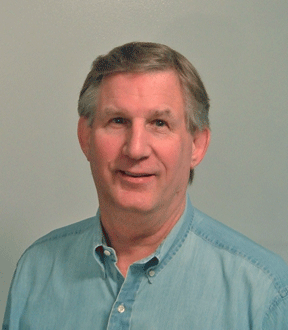 ROCKY'S ROAD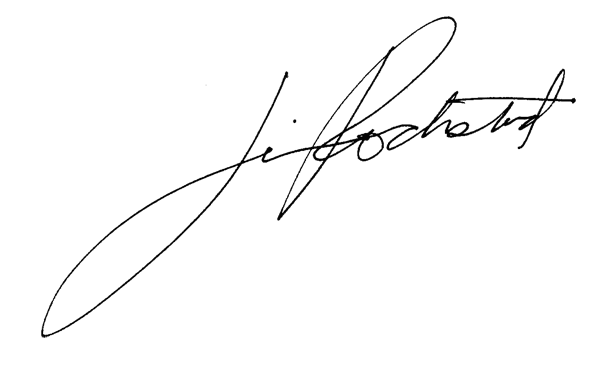 MY BEST STORY—Part #2
I was in a desperate need of a new direction—where would it come from?
By Jim Rockstad
With a failed marriage, pressure from all sides on the financial end of the company and my first year as GM of International Raceway Parks, Inc. coming to a close, my life was full of pain and frustration.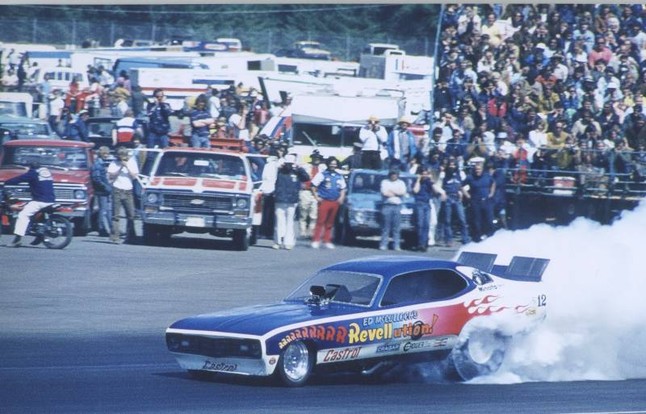 It was really hard to enjoy my position in the racing industry as the headaches continued on and on. I loved the sport of drag racing but that entire year was a lot more than I had ever anticipated. You need to understand there were 4 race tracks to deal with: Portland, Seattle, Puyallup and Renegade near Yakima.....all under the same umbrella of IRP.
I used to run around a small lake near my apartment but that day was a whole bunch different. I was completely overtaken by the pressure that continued every day and a general distaste about all of the stuff going on. As I ran along the street that day, I took notice of a small church there in Federal Way. At that moment, I felt pulled right into the church which just happened to have a regular weekly service going on.
I pulled open the doors as a broken man overtaken by emotions and entered the church. Many of the attendees that day saw how distraught I looked and approached me with open arms. I was led right to the front of the church for an altar call. A large group of Christians, along with the Pastor, surrounded me and began praying. Once presented to me, I accepted Christ right there on the spot! The Pastor had outlined some scripture verses and presented me with a Bible. After a short time, I left the church and returned to my apartment just a few blocks away.
I still have that actual bible that was given to me that day. A few years ago I attempted to find that church lasy year, in August, as it was 35 years after the original acceptance of Christ. I visited 5 churches in the area but the little 'ole church was long gone.
That time at the church was a new beginning for me. I wanted to change around my life as it all had so much more meaning now with Christ. I felt I had new tools to direct my life and I was to see things in a whole new light. One of my very first prayers was to confess to God that I was such a failure in marriage and that if He wanted me to be married that I would continue going through my normal routine in life and I would leave it up to Him to bring this special woman into my life.
I began attending a small church in Kent but I generally worked on Sundays so I had to slip out of the race track for a couple of hours during the events to attend and I did that for many years. The closer I got to the Lord the more things made sense to me. I felt refreshed with new energy and a new purpose.
About a year later in 1978 a local media representative called me and told me about this radio sales lady that he knew. Although she had sold me radio time from when she lived in Portland years earlier, I met up with her around Labor Day. Over time, that led us to getting married on April 21, 1979. We just recently celebrated our 35rd wedding anniversary. The marriage that I had earlier fell apart but this one had vows, including Jesus Christ, at the core of our marriage. All these years later, Mo and I still have a Home Group bible study at our home each week that includes a dozen or so people from our church in Issaquah.
To this very day I am totally amazed how this marriage all came together with so much meaning and a wonderfully strong foundation. We have two children: Maren (33), son-in-law Jesse (33) and Zach (32). They are a special blessing in our lives.
Mo's cousin, John Hoover was the Pastor from Denver that married us. He said, "The closer we get to Jesus Christ, the closer we are to each other". And that's exactly what has happened over these 35 years.
On the business side of things there were still a lot of headaches but I had a whole new view of what needed to take place. I certainly could deal with it all so much better. I went to a business class to help with my shortcomings in the business world experience. I felt like I was representing Christ every day and even though I would stumble a lot of the time I could ask for forgiveness and get back to guiding and directing the company along. I was a long, long way from doing everything perfect, even though that's what I wanted to do.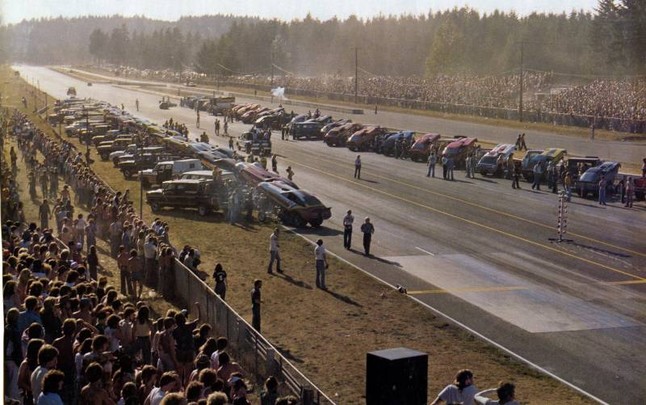 In 1979, the year Mo and I were married, was the same year that the 64 funny cars event was so huge.
Everything just fell into place and the event had the largest crowd ever at SIR. During that day and evening there were over 26,000 race fans jammed into that race track. The traffic was backed up for over 5 miles to get into SIR.
A few weeks after that event, Bill Doner called me up and wanted to make me an offer to buy him out of the Northwest Division of his company. Personally, I didn't have the resources to buy him out but he had a solution for that; 5 payments over 5 years with no interest—plus he would do the radio ads and the announcing at 64 funny cars and assist me when dealing with the pro racers. I was stunned to say the least. I had managed his Northwest Division of his corporation for almost 4 years and I would just keep charging forward, only now, as the owner of my own corporation. It was hard for me to imagine that this was really taking place.
I thank the Good Lord all the time for everything that has taken place in my life—both good and seemingly (at the time) bad. The bad times made me a better person to deal with even bigger problems when they came along.....and they do, most certainly, come along.
Here I am at 71 years old, retired at 58 with a wonderful wife of 35 years and 2 great children and a wonderful son-in-law. I was a guy born in North Portland that loved hot rods and drag racing. I certainly was not the sharpest knife in the drawer (so to speak) but just look at the opportunities that were laid out in front of me. I was, no doubt, guided along.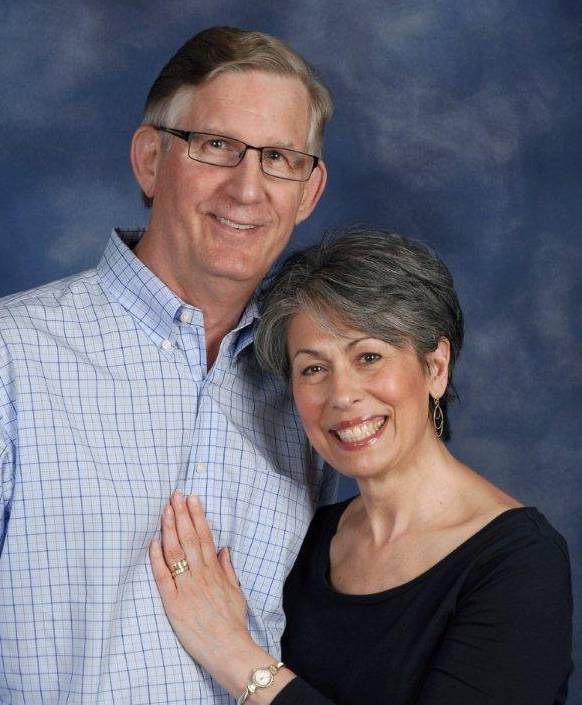 I owe all of this to Jesus Christ as he changed my heart, guided and directed me to great heights and brought me the love of my life, Mo.
It's hard to understand exactly what 'changing of the heart' means, but accepting Christ not only changes the relationships that you have, but also redirects or guides you into a whole new purpose for your life. You have the desire to approach things in a completely different way—a way that has so much more meaning.
Since retiring I have been involved with Seattle's Union Gospel Mission using my Lord-given gift of promotional skills to assist UGM in some fund raising to serve meals to the poor and an annual men's warm clothing drive for the homeless. I believe that my Savior, Jesus Christ wants me to do that...it's the least I can do for Him. Finding and accepting God's love was the best thing that has ever happened in my life for MY BEST STORY.
Next Chapter: ROCKY'S ROAD Page 3
My friend John Hays was always a guy looking for exciting and crazy things to do...This story tells it all.