Jefferson High School

What's New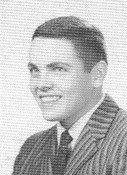 Nice guy, at Beach school his dad was our scoutmaster, also a gentleman and neighbor.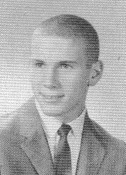 Rick Moeller
I was writing a few words respecting several people & decided to go through "Memory" & Called up Ron Hergert. I was hurt and in disbelief that there were no "memories"! Ron was by far our best athlete in class. Never conceit or braggaging. Just a great guy that helped us to many championships!! Ron was a great student and nice guy that would any person striving to be better in sports. Terrific person and athlete in all sports but my folks took him water skiing one day. After we loaded him up with skiis, he said " I don't know how to swim"! We sent him anyway & did great!! Rick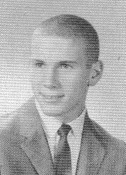 Just learned of Tom's passing. I am so saddened and upset about all of our loss. Known him and admired him all my life! I have been away,living in other states & lost track of most of my Vernon, Jefferson, PSU buddies but after returning to Oregon approximently 10 years ago I was fortunate to get together with many old friends at our golf outings (what a blast!) and nobody had changed! Tom especially! He was still the nicest, super personality, fun guy he had always been. To prove it - Tom let me in his foursome.when nobody else wanted me because I suck at golf! Jean & Tom were the perfect couple..in fact, several weeks ago I was looking through a Spectrum and a picture popped out of them dancing together, while the faculty was checking them out for "dancing to close"! I will miss you Tom, but never forget you! Rick Moeller
Ken Roberts
has left an In Memory comment for his Profile.
Liked her a lot. Am I the only one who remembers that she had a really fun sense of humor? I to am sorry to read about Peggs passing. We had alot of fun listening to the "Eager Beaver" radio show on Saturdays. R&B, unusual in the 50s. I knew her family then and know nothing about her after school. I'm hoping she had a happy life and a death surrounded by love and light. Barb