Jefferson High School

Dear all Members and Guests,
It is with a very heavy heart that I'm informing you that Ken Roberts, my Dad, passed away on February 26.

As some of you probably knew, he fought a valiant fight against cancer for over a year. He appeared to be doing very well with it, but his body ultimately couldn't take all the stress. There has not been a service yet. I will certainly keep you informed of that.

His role as administrator of the website was truly one of his biggest sources of joy in his final years! He had so much fun and was so proud of it! Upon his diagnosis, one of the first things he said was that he hoped someone else would keep it going after he's gone.

Please feel free to reach out to me if you are interested in taking over, or if you'd like to just share your thoughts about my Dad. I'm at sjr525@msn.com.
I am sorry for the delay with this news. My sister, Carol, and I have had quite a bit of logistics to address, including figuring out how to post on this site. I'd love to stay in touch with you!
Suzanne Roberts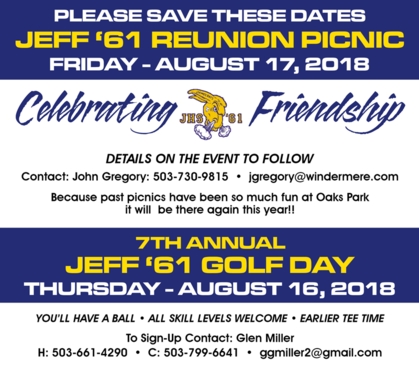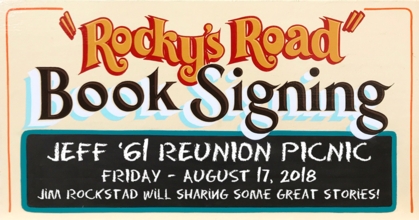 For those of you who may not of heard, the PSB (Portland School Board) has decided that the name of Thomas Jefferson High School should be eliminated and changed to something more politically correct as he was a slaveholder. They will be holding hearing over the next few months. (We all know how that goes).
Any comments you would like to share with us? Send email to krobts@comcast.net
__


ROCKY'S ROAD: Stories of 30-Plus Years in the Northwest Drag Racing
PHASE II THE ARRIVAL OF THE BOOK
After almost a full year of work, the first book arrived yesterday. It was a 2 day airplane ride from the publisher in Pittsburgh. USPS did a good job of bringing it home. Immediately, I ripped open the mail to make sure that the book was in good shape. Actually, it was wrapped in a shiny cover. I couldn't control my interest to see the book from cover to cover right away.
I had been talking with the Promotional side of Dorrance Publishing. The release of this book will be on March 13th. It seems that the setup for a lot of book stores takes a bunch of time. The Promotional group has to distribute all of the materials along with setting up for Amazon, Barnes and Noble, Google and a bunch more. It's a lot of work to get this all together for the release of the book. Exciting too!
I'll have a booth at the Mega Show 2018 at the Competition Specialties in Auburn, WA.The owner is a great friend of mine and it should be a fun program. March 3 and 4 (my 75th birthday) will have about 3,000 attendees. All of them are into hot cars and trucks, perfect for my first show.
Even though it took a lot longer than I thought, the finished product is wonderful. Thank you Jefferson61 for allowing me to write all of those stories. Thanks to Lynn for guiding me along, it was all worth it.
Jim Rockstad, Jefferson61
Rock would always like to hear from you. We like your feedback. Rock's email: rockstad@aol.com
______
I don't normally do this but I just have to share this Youtube video with you. It is a combined edit of a 1940's dance (Do you know who the couple is? I sure do.), dancing to an R&R song from OUR era (Do you know who it is? I sure do. One of my faves.).
Turn up the volume and/or, put on your earphones .. click the link below and enjoy.
Oh, let me know what you think. krobts@comcast.net
https://www.youtube.com/watch?v=8AXkfhqvO44
Correct guesses:
Judy Munday Jasenosky ... Joanne Haase Slocum (and Pete) ... Sue Proud .. John Hanan .. Helen Miller ..
Close but no cigar: Wild Bill Hobson .. Gary Massey (Leslie) .. Virgina Folen ..