Jefferson High School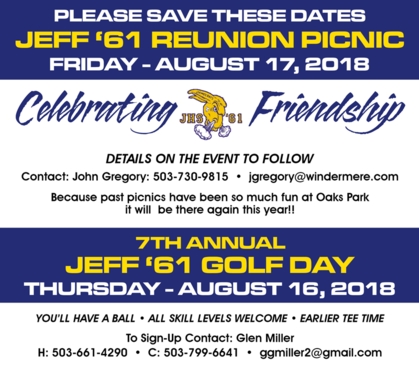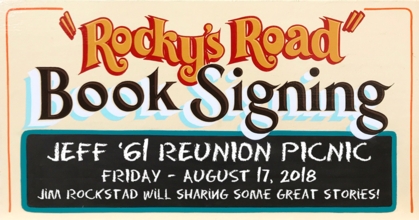 __


Stories of 30-Plus Years in the Northwest Drag Racing
PHASE V
Jeff61 picnic is less than a month away
The two-day affair includes golf on Thursday, August 16th, and a picnic at Oaks Park, Friday, August 17th.
At the front of Oaks Park on the grass, at 12:30 pm, I will be selling copies of my new book, "Rocky's Road". If you've already purchased a copy, bring it along and I'd be happy to sign it for you. If you're interested in purchasing a book, the cost is $34.00.
"Rocky's Road" is 182 pages long with 94 photos and 22 fun stories. The stories range from my youth- shenanigans with John Hays to becoming general manager of Seattle International Raceway. Most of the stories are about drag racing in the Northwest and the community of racers.
There's a rumor going around that there might be some complimentary tickets for Saturday's evening drag race at PIR for few lucky Jefferson '61 folks. These tickets were donated by my friend Pete Macias, manager of Portland International Raceway. He's expecting hundreds of drag racing cars to be filling the quarter mile!
My next book selling and signing will be at the 31st Good-Guys Pacific Northwest Nationals at the Washington State Fairgrounds located near Puyallup, WA. I will have an indoor booth for the three-day event and I'd love for you to come visit me. If you've never visited the Good-Guys event, you should go! It's the largest hot rod and custom event in the Northwest. Last year, 2,900 cars entered the event.
There is an additional book signing in an auditorium at the St. Helen's library on August 16th from 7:00 pm to 8:00 pm. The library is located at 375 South 18th, St., Suite A in down- town St. Helens. For more information about this gathering please call 503-397-4544.
Jim Rockstad, Jefferson61
Rock would always like to hear from you. We like your feedback.
Rock's email: jcrockstad64@gmail.com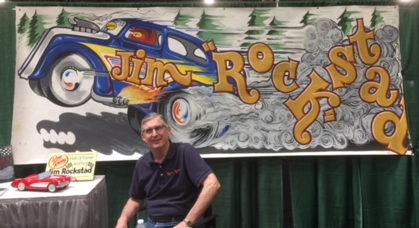 ______
Ken Roberts shared this Youtube video with you.
It is a combined edit of a 1940's dance, dancing to an R&R song from OUR era... One of his faves.
Turn up the volume and/or, put on your earphones .. click the link below and enjoy.
https://www.youtube.com/watch?v=8AXkfhqvO44